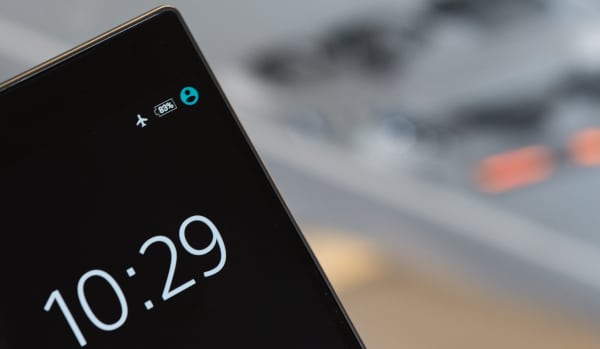 Battery life is probably one of the most important factors people consider when buying a new phone. What are the top phones when it comes to battery life? You might be surprised, but then again, you might not be.
Tom's Guide reviews and tests different tech to help people decide which devices to buy and how to solve problems with their devices. We based our rankings on its smartphone testing on battery life. For the test, it had smartphones continuously surf until the battery completely drained. It timed how long each phone lasted.
Best Phone Battery Life of 2018 Comparison
The average battery life of a smartphone is a little under 10 hours. All of the phones that made this list lasted over that 10- hour average. Which phone has the longest battery life? ZenFone has two atop the list. Here are the top 20 phones when it comes to battery life:
ZenFone 3 Zoom by Asus — 16:46 (Battery life is shown as hours: minutes.)
ZenFone 4 Max by Asus — 15:19 (a tie)
S41 by Cat — 15:19 (a tie)
E4 Plus by Moto — 14:48
Mate 10 Pro by Huawei — 14:39
X Power by LG — 12:58
KeyOne by BlackBerry — 12:47
Xperia XA2 Ultra by Sony — 12:46
S60 by Cat — 12:42
Pixel 2 XL by Google — 12:09
Blade V8 Pro by ZTE — 12:08
Xperia X Performance by Sony — 12:01
Max XL by ZTE — 11:53
G5S Plus by Moto — 11:50
Motion by BlackBerry — 11:44
G5 Plus by Moto — 11:43
X4 Android One by Moto — 11:41
ZenFone Max Plus by Asus — 11:25
Blade Z Max by ZTE — 11:23
iPhone 8 Plus by Apple — 11:16
If battery life is the most important factor that goes into your decision of what phone to buy, you may want to consider one of these phones. However, even though these phones perform very well when it comes to battery life, their other features may not be as good.
The ZenFone 3 Zoom (released in February 2017) may have the longest-lasting battery, but it doesn't work with Verizon or Sprint, and it doesn't perform as well as other phones in different areas. Like with any phone, do your research before you buy something new. There are lots of factors that go into how long a phone's battery lasts.
What Affects Battery Life?
Did you notice that a lot of these phones are larger ones, like the iPhone 8 Plus? The actual size of the phone's battery is definitely a factor. The bigger phone means there's room for a larger battery, which also means a longer battery life. But a larger phone may also drain your battery faster. The larger screen size of some of these phones needs more juice to work than a phone with a smaller screen.
There are also several settings on your phone that could be draining your battery faster:
You gave too many apps permission to send you push notifications
You leave Bluetooth on when you don't need it
Apps use location finder at all times in the background
You don't close out of apps when you're done using them
Your screen's brightness is always turned up high
You have your phone on vibrate
Adjusting some of these settings could help your phone last longer. Check out our tips on making smartphone batteries better to learn more about the future of this technology.