Sell Your Device Online Now
Get a Cash Offer within 1 Minute & Paid within 1 Business Day

*
Step 1
IPhone
Samsung
Other
Tablets
Step 2
Select your device below
Step 3
Select Your Carrier
Step 4
Get an offer for...
GET PAID
in LESS than
24
hrs
How Selling Your Phone Works
Select your phone using the search tool above and give the details for your device. The Whiz Cells accepts most devices, we accept broken devices and we accept devices that have a bad IMEI (as long as it is not stolen or lost)

GET AN OFFER
It takes less than a minute.

SHIP IT FREE
It's free for items worth $1 or more

GET PAID FAST
By PayPal, Bank Transfer, Gift Cards or Check
Paid within 24hrs
*assuming device is received as described.
jimrich08

FAST, EASY AND FAIR

"Sent my phone to The Whiz Cells pre-paid and got my check back in about a week. Could not ask for more."
mfmobley

THAT WAS EASY

"Super easy transaction. They gave me more for my phone than any other buyers."
didierky

VERY QUICK AND EASY

"After a small problem, which was resolved quickly, the transaction was very smooth. My money was in my account quicker than I expected. Great experience"
campnet

GREAT OPTION

"The Whiz Cells provided a very fair price for my used cell phone. Submission was easy and the payment was quick and exactly as promised. Highly recommend."
chrystiansMom1261

Thank YOU

"had some issues with samsung account and it was easy to delete the account and have an instant update on my order. as soon as that was complete payment was in my account within minutes"
No Problem
We accept phones with a bad IMEI
as long as the phone is not reported stolen or lost.
Sell your phone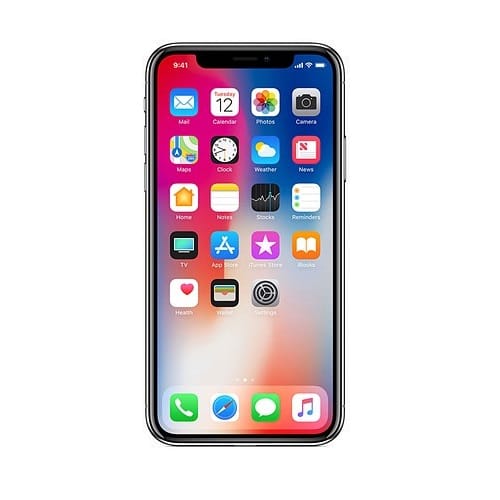 How do we compare?
IPhone X (in good condition)
256GB

Sell Your Phones And Tablets
Sell Your Used Cell Phones Online for Cash with The Whiz Cells
Has your old cell phone hit the floor one too many times? Has it been dropped in the toilet? Perhaps it is time to upgrade to a new version and you want to sell your phone for cash. At The Whiz Cells, you can sell your old tablet or old phone online quickly and easily with zero hassle and for top dollar! So, don't trash it – cash it. Sell your phone and/or tablet online for the best price at The Whiz Cells. When you sell used cell phones online to us, you can be sure that you'll get a fast and easy payment.
We Make it Easy for You to Sell Your Phone Online
If you've been collecting old tablets and cell phones in a junk drawer, you've may have thought to yourself, "Where can I sell my phone fast?" Perhaps it felt like too much of a hassle and was just too confusing. We've streamlined the sales process with our super-easy online experience. You can check out our step-by-step process for clear-cut instructions. It all begins with creating a free account with The Whiz Cells. Locate your old phone or tablet and answer a few questions about your device, including the model, make and its condition. You'll receive an immediate cash offer. You have two free options to ship your phone. We'll either email a shipping label to you immediately or we can send a pre-paid box with a shipping label to you via snail mail. When we receive your phone, we'll inspect your old cell phone or device to ensure that it matches the description you've provided. You'll typically receive payment within 72 hours from the time we receive it. If you choose to receive your funds by Venmo or PayPal, your funds may be available in as little as one day!
Our Stupid Fast Payment: The Smart Way to Sell Used Cell Phones Online
When you sell your phone or device to The Whiz Cells, you'll enjoy our Stupid Fast Payment. Rather than waiting for us to send a prepaid label and packaging to you, simply use your own packaging instead. (A padded envelope will do!) We guarantee an issued payment within 24 hours from the time we receive your old phone (often on the very same day). That's what we call stupid fast!
Select the Payment Method That Works Best for You
When you sell your old phone online, there are several ways to get paid. We can send your payment via PayPal, Visa Card or personal check. Keep in mind that it may take seven to 10 days when you opt to receive your payment by check.
Get the Best Price
With The Whiz Cells, you'll get top dollar to sell that cell! When you sell used cell phones online to us, you not only experience our blazing fast transaction process, but we also offer some of the very best prices. Simply put, if you want the best possible price for your old phone, there's no better place to be than The Whiz Cells.
Register for Your Free Account Today!
The first step is to register for a free online account at The Whiz Cells today. Have questions? We can answer them. Maybe you found a phone and are wondering if you can sell it, have a phone with a bad ESN or IMEI phone or have a broken phone or tablet. Visit our informative FAQ page for some of the most asked questions about selling your phone or device online. Don't see your question? No problem. Contact The Whiz Cells directly. Either way, we're here for you every step of the way.