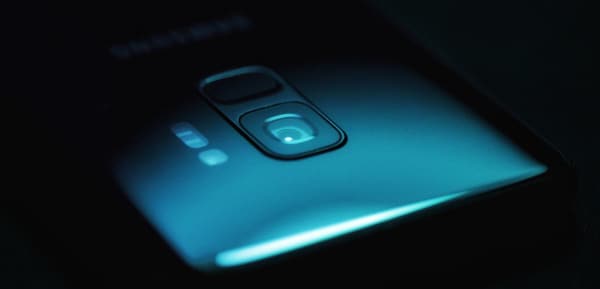 When was the last time you made sure you packed your digital camera before leaving home? It's probably been a while. Recent years have seen phone cameras improve drastically, so why buy a camera when your phone takes such high-quality photos? If you want the best there is, it's worth it to look at the phone cameras ranked by quality to help you make a decision.
Top 5 Smartphone Cameras — 2018
If the camera is one of the most important phone features to you, you should definitely consider one of these for your next phone. Here are our picks for best smartphone cameras on the market so far in 2018:
Google Pixel 2 XL: We gave the Google Pixel 2 XL first place because it has the best smartphone camera on the market right now. The HDR+ feature takes multiple photos at once to make sure it has the best one. The shutter speed is fast, giving you crisp and detailed photos. It also takes amazing portraits by slightly blurring the background. Don't forget the phone's video capabilities — you can shoot in full HD or even in 4k.
Galaxy S9 Plus: This phone took second place because it's not just an excellent camera — it's a great phone overall. The phone has a 12-megapixel dual lens on the back. The second lens gives you two times optical zoom. It's also one of the best smartphone cameras for low lighting. With a dual aperture camera, the phone will automatically switch to the lens that will take in the right amount of light for that perfect shot. The phone will snap multiple photos at once to give you the best one. Images are clear, sharp and very detailed.
iPhone X: We ranked the iPhone X in third because even though it also has a great camera, the much higher cost comes into account. Both the Google Pixel 2 XL and Galaxy S9 Plus are significantly less expensive, and they have slightly better cameras. But, if you're a loyal iPhone customer, the iPhone X has the best camera of all of Apple's phones. It also has a dual-lens on the back and is great for point-and-shoot photographers.
Galaxy Note 8: Like the iPhone X, we put the Note 8 farther down in its ranking for reasons other than the camera. It does have an outstanding camera, but it operates on an outdated processor and cannot upgrade to Android Oreo.
Huawei Mate 10 Pro: The Mate 10 Pro made the bottom of our list because it is not for the casual photographer. You have to know what you're doing to adjust the camera settings to get the best photos. If you're a photo enthusiast, this is a great phone for you. The long battery life will also come in handy when you're taking lots of pictures.
If you're looking for a smartphone with a great camera, you'll love any of these best phone cameras of 2018. Contact us to find the one that suits your needs.