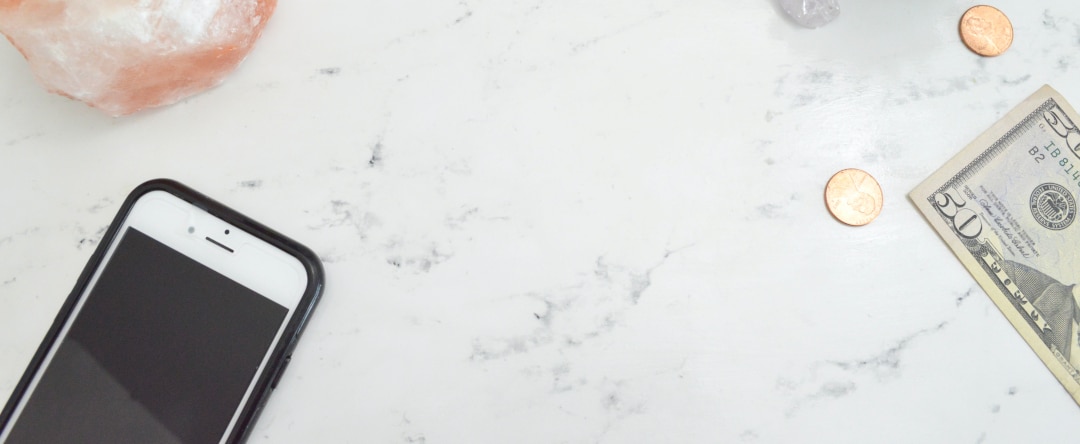 Sometimes your finances can be a little tight, or you're looking to use your extra time at home to pick up some additional income. Even if you're a busy parent or student, everyone can use extra cash.
In particular, during the coronavirus emergency, you may be wondering how you can still make money from home. While you may be limited from doing business in person, using your phone or computer opens up a new world of possibilities. Here's our guide to making extra money from home.
How to Make Extra Cash From Home Selling Your Old Phone or Device
You likely have an unused, previous-generation phone sitting in a drawer or closet. You may have paid it off and saved it as a backup for your upgrade, or it could even be busted. Don't just toss it out — you can get your money's worth from The Whiz Cells.
We provide a greener alternative than the landfill and strive to give you the most money in your pocket. We also accept legacy devices that some recyclers and resellers won't. Our services are a responsible way to declutter your electronics, and this could be your opportunity to obtain funds for a new phone or put some extra cash in your pocket during challenging economic times.
Our Fast, Easy Process
Never sold a phone online before? It's easier than it sounds, and the money can be yours fast. Here's a basic overview of the process.
1. Prepare Your Device
First, we recommend your device is already paid off in full from your provider. Otherwise, this can cause the phone's ESN to go bad. We'll still pay for phones with bad ESNs, but you may receive only half the value of your device.
You'll also have to wipe your data and privacy settings, essentially returning your phone to as close to factory settings as possible. Remove all the passcodes protecting the device. Give the phone a full charge and turn the power off.
A note for iPhone users: We can only sell phones that have been unlocked from iCloud, so be sure to remove your iCloud account from the device before shipping.
2. Register Your Device Online
This step provides us with information about your phone so we can prepare to receive it. Start by getting a cash offer on our website. Pick your device manufacturer and model. You'll receive a quote based on your phone's condition, and then you can get started shipping with a free user account.
3. Choose Your Packaging Option
There are two ways to send your phone to us. You can use your own packaging or request The Whiz Cells to send you a mailing package for free. Providing the package yourself is the faster route — just print out the prepaid label that we email to you and attach it.
All that's left is to take your sealed package to the post office, to an authorized USPS drop off location or leave it for your carrier. We offer free shipping labels for all devices sold to us.
4. Get Paid
Now it's our turn! We open your package shortly after it arrives to inspect the device's condition and verify it matches your registration. Then, we quickly finish payment processing. If you chose to receive a check, it should arrive through the mail within 7-10 business days.
Our Stupid Fast Payment (SFP) means you're likely to have the money from your sold device waiting in your PayPal account within 24 hours of your package arriving. That's all there is to it!
We're also now offering fast payments via Venmo if you would prefer to receive your money that way.
Other Ways You Can Make Money From Your Computer or Phone
With some extra time, effort or investment, you can pull in additional income. These digital methods offer you some flexibility to make money from the comfort of your home on your own terms. Check out a few examples of legitimate sites and the best apps to explore.
Use Investment Apps to Make Money at Home
It takes time for investments to pay off, but managing them takes only a fraction of your day. You can find plenty of online brokers and robo-advisors to use from your smartphone and engage in stock trading. Platforms such as TD Ameritrade and E*TRADE give you management of your digital portfolio.
Stash provides a beginner-friendly app with a digital investing coach. The Acorns app gradually builds a portfolio for you by rounding up change on your purchases and depositing it into an account.
Get Cash on the Side From Survey Apps
Completing surveys for organizations can result in some extra funds, though the methods and rates you'll be compensated will vary widely. There's a long list to choose from, and occasionally surveys can qualify you for rewards or sweepstakes — but look out for fraudulent sites that lack reviews or history.
Another opportunity is with usability testing for websites and apps. You can get paid for reporting on your experience through sites like UserTesting.
Tutor Online to Increase Cash Flow
Share your experience with the world by becoming an online tutor. Teach another language or use video calls to host sessions on cooking or playing instruments. You can get qualified to instruct students on Tutor.com or design an entire course and sell it on popular online learning sites like Udemy.
Many More Creative Ways to Get Paid From Home
Utilize your talents and equipment around the house to create a new source of income.
Digital photographers can host their quality snaps for royalty payments on sites like iStock or Shutterstock. Foap also lets you upload your pictures and get paid for projects creating stock photos and videos for name brands.
If you have an interest in graphic design, you can offer to make logos for individuals or organizations, including the businesses in your area. Popular free tools such as Canva are a great place to get started.
Crafting goods like artwork, jewelry and embroidery for sale can be rewarding. Etsy is a home for many independent sellers of handmade products.
For freelance writers, publishing your first eBook is getting easier (and downright free) through services like Amazon Kindle and Smashwords. You can also edit manuscripts, resumes and articles for others. Start a blog around your area of expertise and collect payment from promotions or affiliate links — and your blog is a great place to advertise your book.
Be Wary of Scams
You'll find many ways to score a few bucks online, but keep in mind some malicious people are looking to scam you. Do your research on the platform you're examining, ask the folks behind the company or product, and review the policy first.
Double-check these strings attached before you fall victim to a scam:
Upfront fee to begin using the service
Charge to get certified
Form asking for financial information like your Social Security number
Contact The Whiz Cells to Get More Value for Your Device
The Whiz Cells offers a trustworthy, convenient method to sell an old device. Over $49 million has already been paid out to owners like you! Whenever you're ready to get cash from an old phone, we provide the quickest route and a fair, competitive price.
Learn more about our selling process through our FAQ or by contacting us today.